We have over 65+ years experience combined. Let us fight for you!
Merrill, Merrill, Mathews & Allen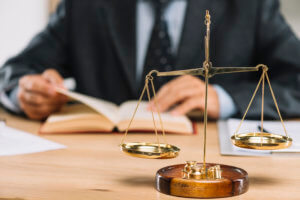 The law firm of Merrill, Merrill, Mathews & Allen is a client-driven law firm with a long history of service. We look forward to applying our experience to your case and needs.
Our Calhoun County, Alabama law firm has its roots dating back to the early 1900's. It was during that period that the firm was founded in Anniston by Hugh D. Merrill, a former Lt. Governor of Alabama, a speaker of the Alabama House of Representatives, a beloved Judge and esteemed Attorney. Many Anniston Lawyers have been members of this firm, and today Jake B. Mathews, Ronald Allen, and Stanley Allen continue the legacy. The attorneys have over 65+ years experience in Alabama Litigation.
Merrill, Merrill, Mathews & Allen, L.L.C. brings to the community years of experience in personal injury, criminal defense, and family law.
In criminal cases, we provide defense for clients charged with misdemeanors, felonies, and/or traffic offenses in local, state, and appeals courts. At Merrill, Merrill, Mathews & Allen, L.L.C. we have based our criminal practice on the belief that while the guilty should be punished, the innocent should not.
In injury cases, we have established a reputation for vigorously representing our clients in the state and federal courts helping to recover fair and just compensation. We are experienced in Personal Injury, Wrongful Death, Product Liability, Social Security Disability and Worker's Compensation claims.
Come visit our office in Anniston, AL!